LifePlan Group's Annual Ambassador's Event
Tuesday, December 5th | North Carolina Museum of History
5:45 PM | Welcome Cocktails & Hors d'Oeuvres Available on the 3rd Floor
5:45 PM - 7:00 PM | Private Gallery Viewings Throughout the Museum
7:00 PM | Seated Dinner in the Museum Atrium
8:15 PM | Evening Concludes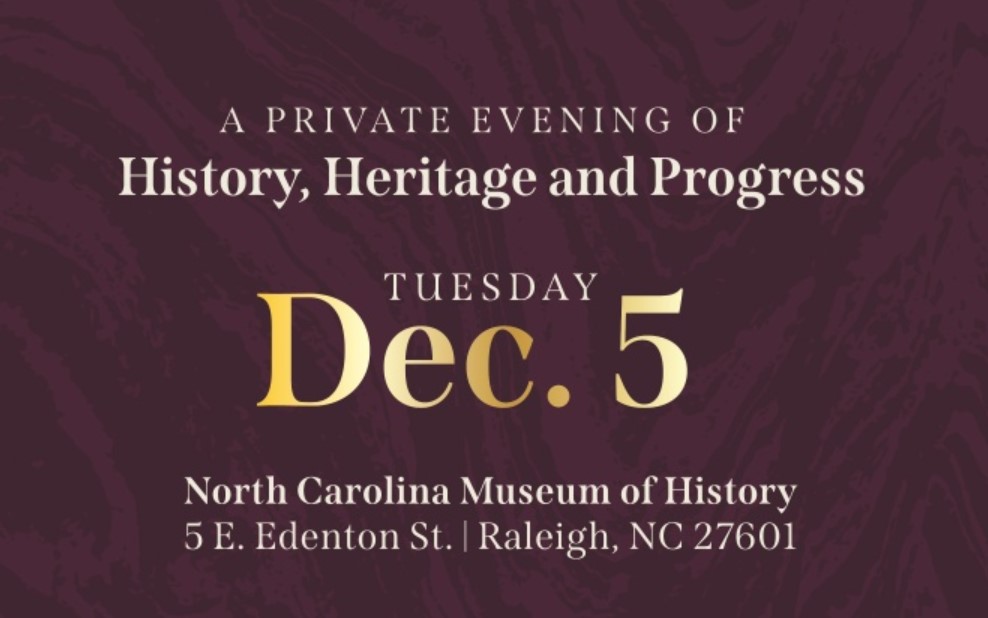 Our favorite event of the year is upon us - our annual Ambassador's Event!
Please join us on Tuesday, December 5th for our annual Ambassador's Event so we can say "thank you" for the gracious introductions that you have made on our behalf. At the event we will celebrate all clients who have been advocates of our firm in 2023!
This year's Ambassador's event will feature an evening of cocktails, delicious food and private gallery viewing at the North Carolina Museum of History. It's sure to be a special and memorable evening!
Invitations for this event will go out in early November. If you are not yet an Ambassador, there is still time to become one! Please click here to learn more about our Ambassador's Club.